Sword-Guns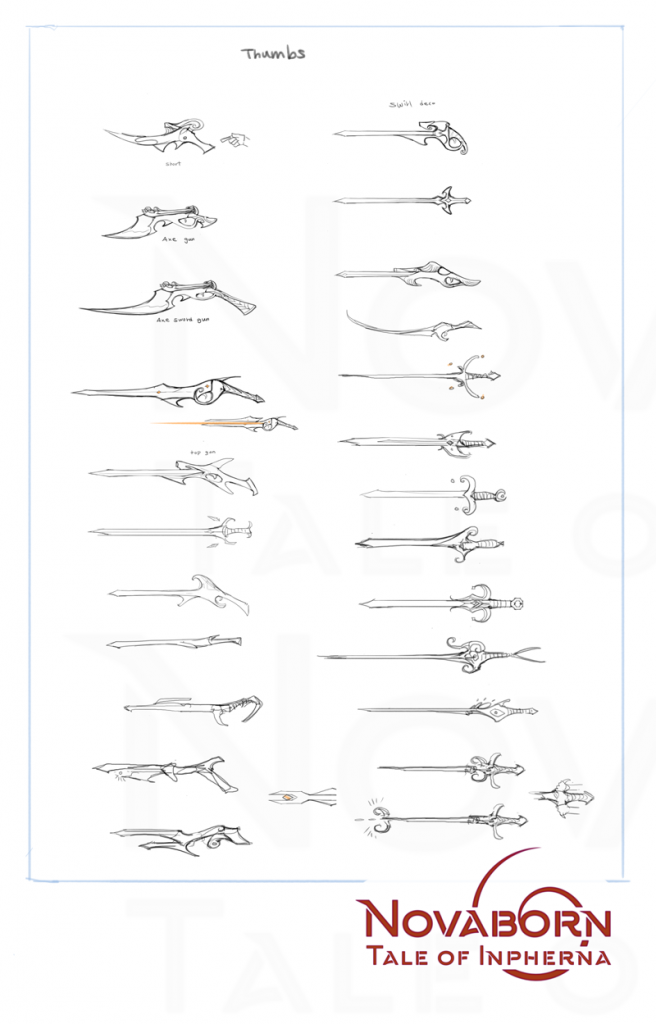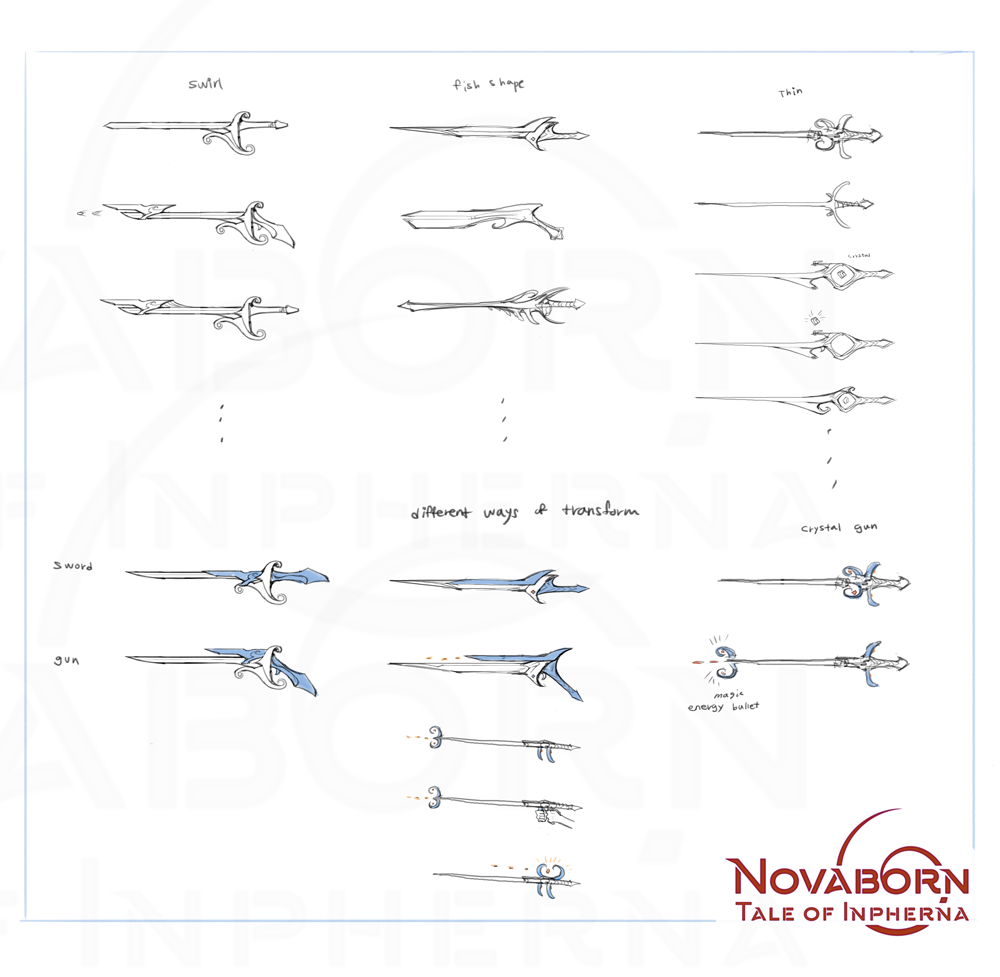 In the Novaborn universe, swords transform into energy guns, and vice versa. Most are powered by two energy shards. One shard sits in the dormant, charging state, while the other is used to power the gun. Soldiers can quickly flip the states of the two shards, when one shard is empty, to replace it with the recharged one.
We already had some concepts of our own, but we tasked Soojung with coming up with some new ideas. Which ones would you like to see in the comics and games?
Aura Shields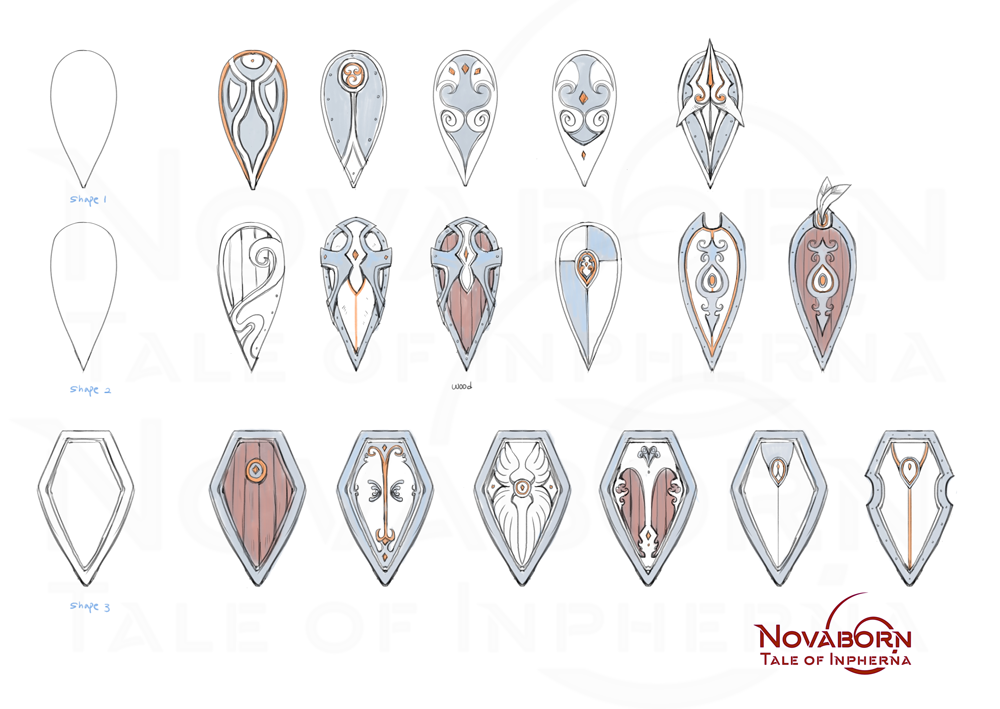 There are special aura shards within these shields that produce an extra field of protection against nova energy attacks.
Air Chariots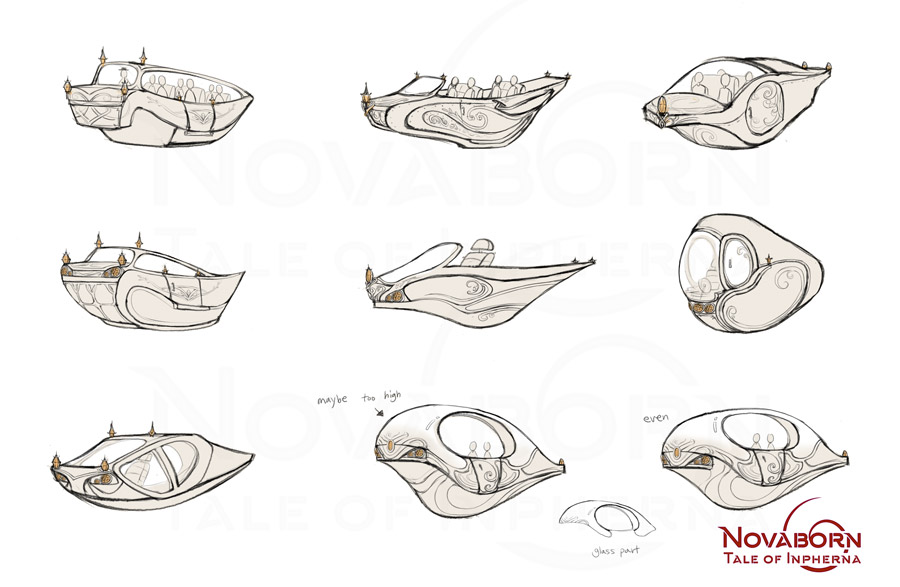 These chariots fly by the lift of the nova shards within.
One of them will whisk Inpherna, Banis, Anthis, and parents off to the house Vartok castle for the Celebration!

Which one do you think it will be?
Searadithian Spaceships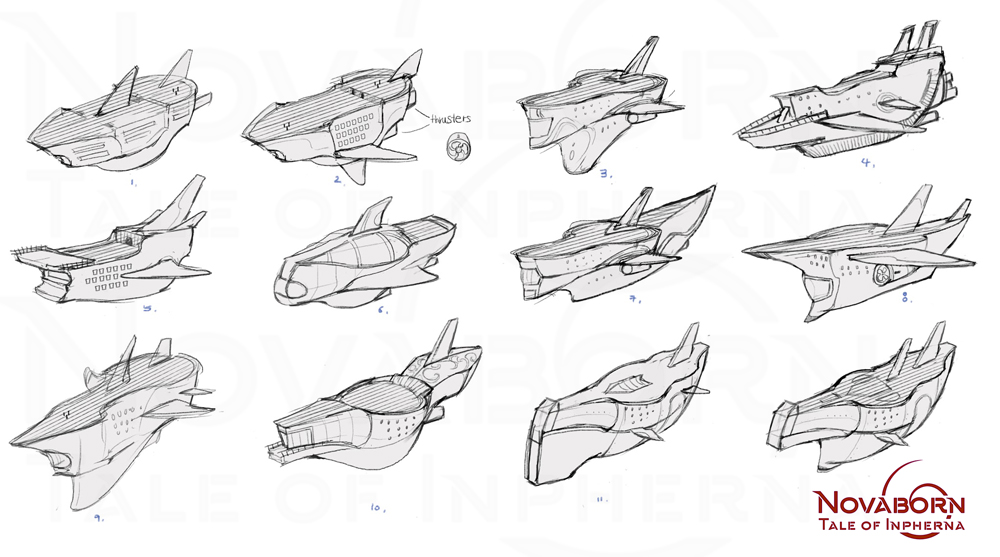 Medieval spaceships of the Searadithian empire. Typically these models are cargo or passenger ships.
That upper deck is open to the stars and traversable by all thanks to the atmosphere and gravity nova shards that provide air and gravity within and around the ship.
Ellyn the Servant, Outfits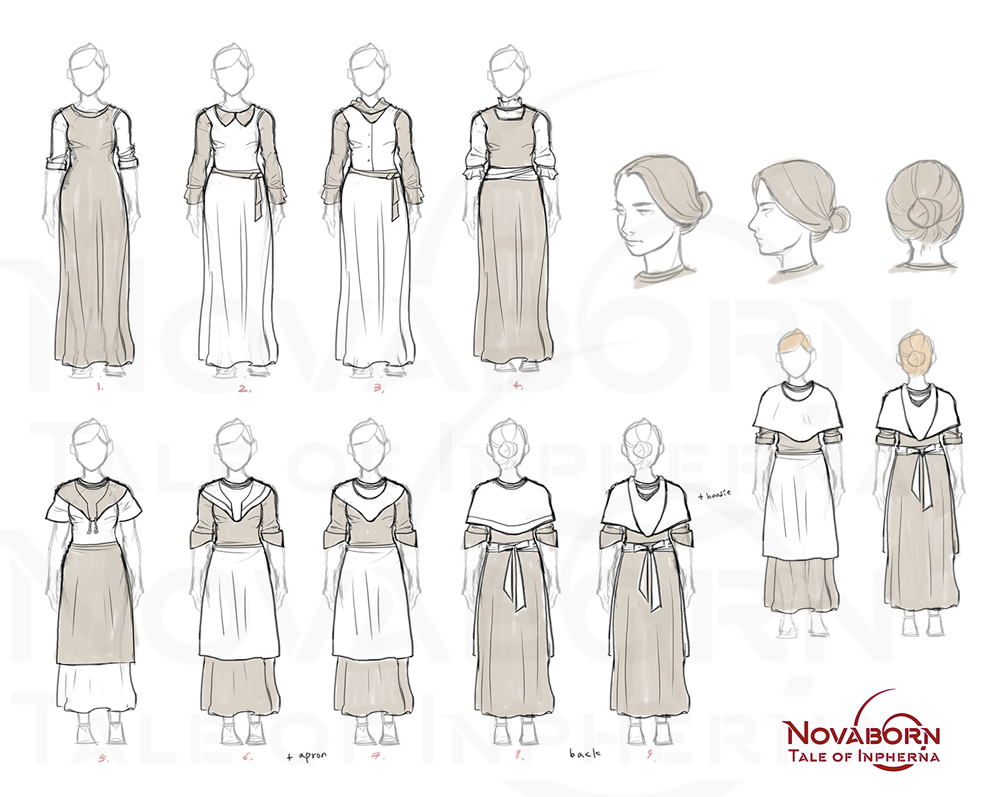 Mysterious Man, Arlmund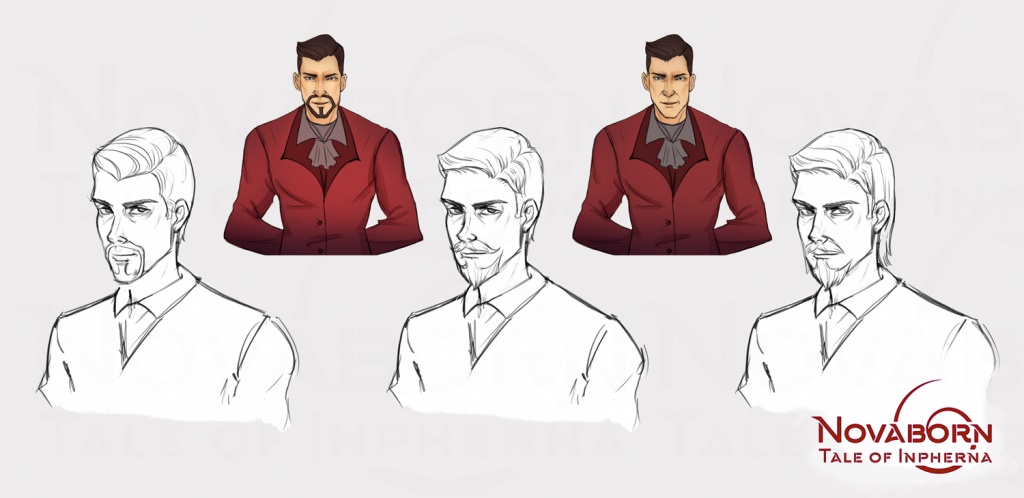 House Vartok Ballroom & Hall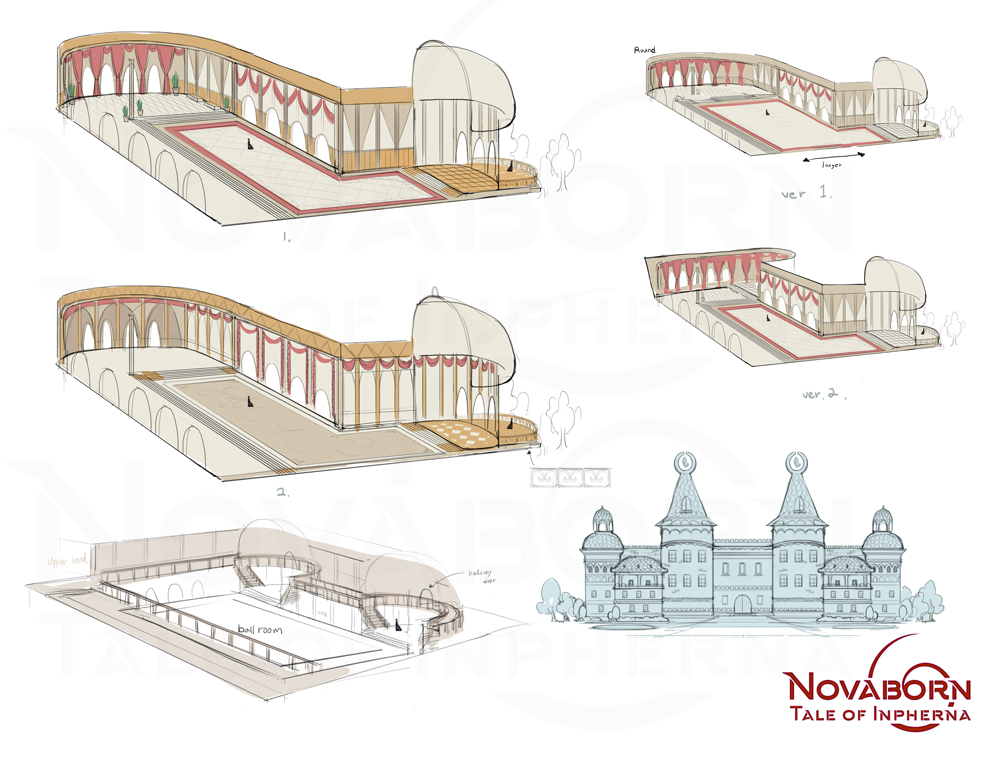 The House Vartok [Vahr-too k] Hall is the meetinghouse for one of the twelve royal households of the Empire of Searadith.
Housed within is the royal ballroom where the councilman initiation celebration is taking place in honor of Anthis Sil Tawik.
Avaren Rooftops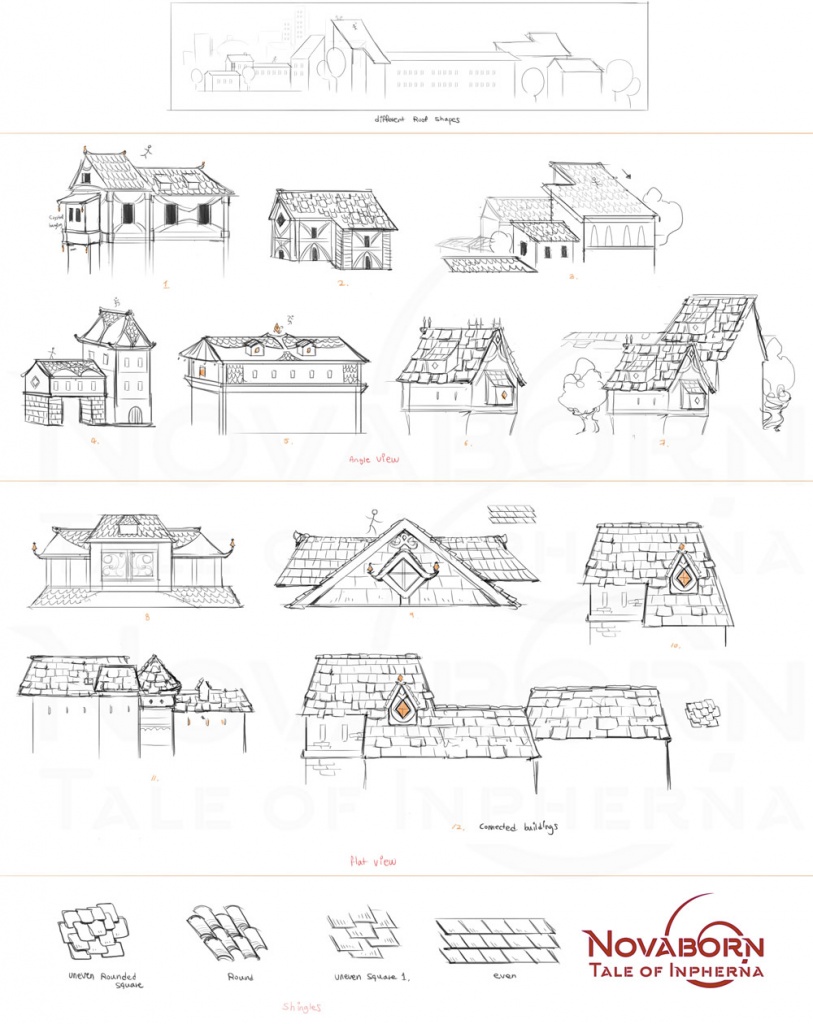 Ever wonder what the working class rooftops of Inpherna's home city, Avaren, might look like? Here are some common homes. Most are topped with special energy nova shards that power their homes.
These shards draw energy from the Nova crystal deep in the heart of the planet and distribute that power to other shards that light, heat, and sometimes even shield their homes.
Medieval Skyscrapers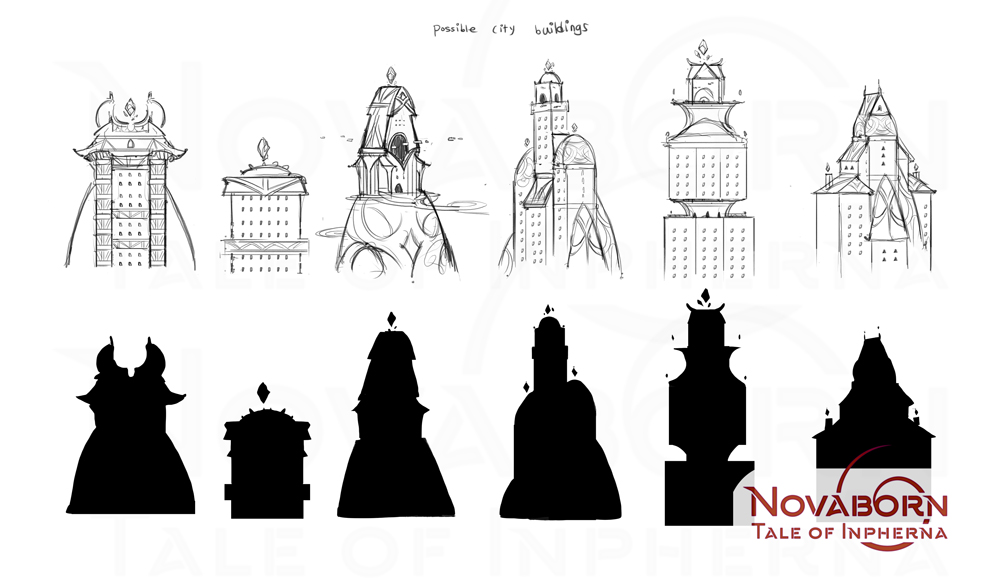 These massive buildings fill the city of Avaren, Inpherna's home city. Some are businesses, some are homes for thousands, and some are used for government purposes.