Zara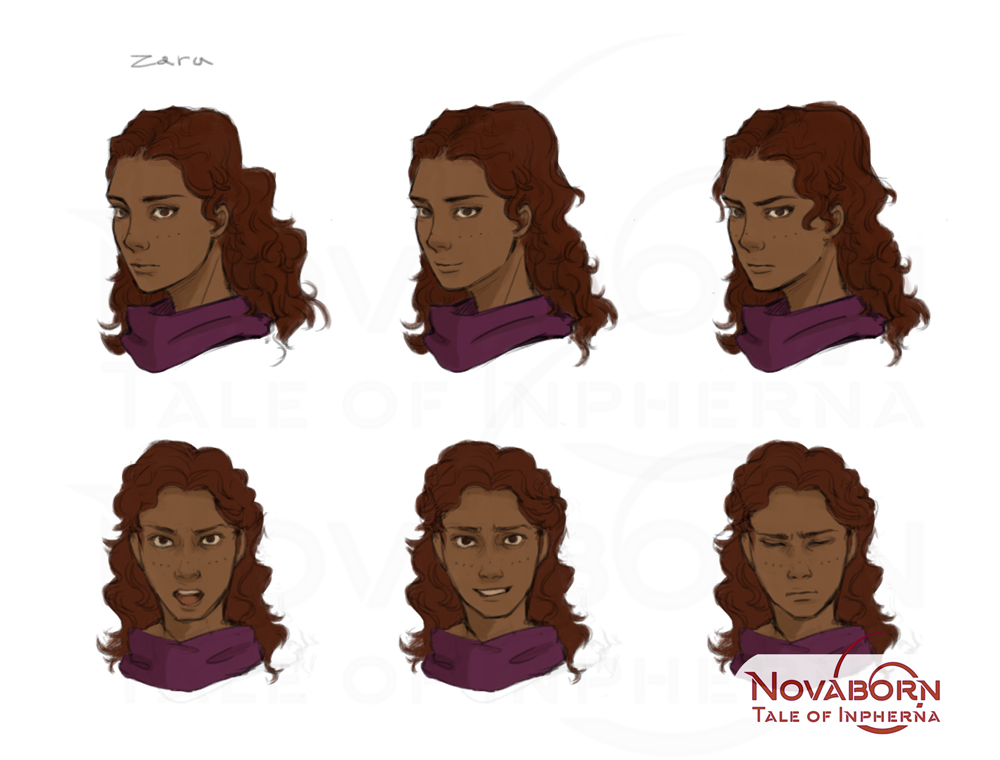 Zara is a bodyguard from a far off land. As a follower of Minas, the servant of mercy, sacrifice, love, and marriage, it is her honor to sacrifice her life in protection of another.
As his bodyguard, she will now guard Banis with her life.
Illustrated by Soojung Ham.
Avix | Original Designs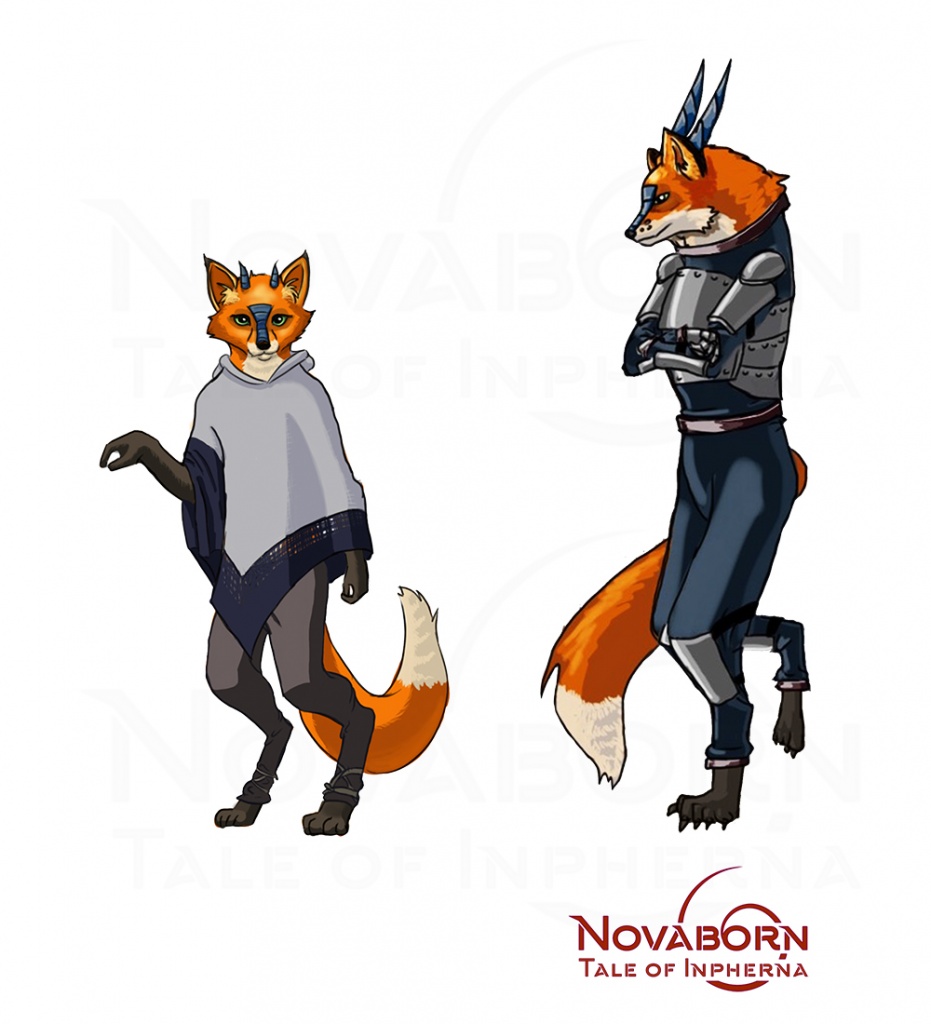 Avix started off as an older character from a later date in the Novaborn timeline. Her original code name was 'the fox,' and she was a human pilot for the Wandering Velogriff spaceship. But then Brittany got hold of the story and made her a space fox!
These are the original designs by Brittany Harper, co-founder of Raptagon Studios.
Avix & Darkel | Character Sheet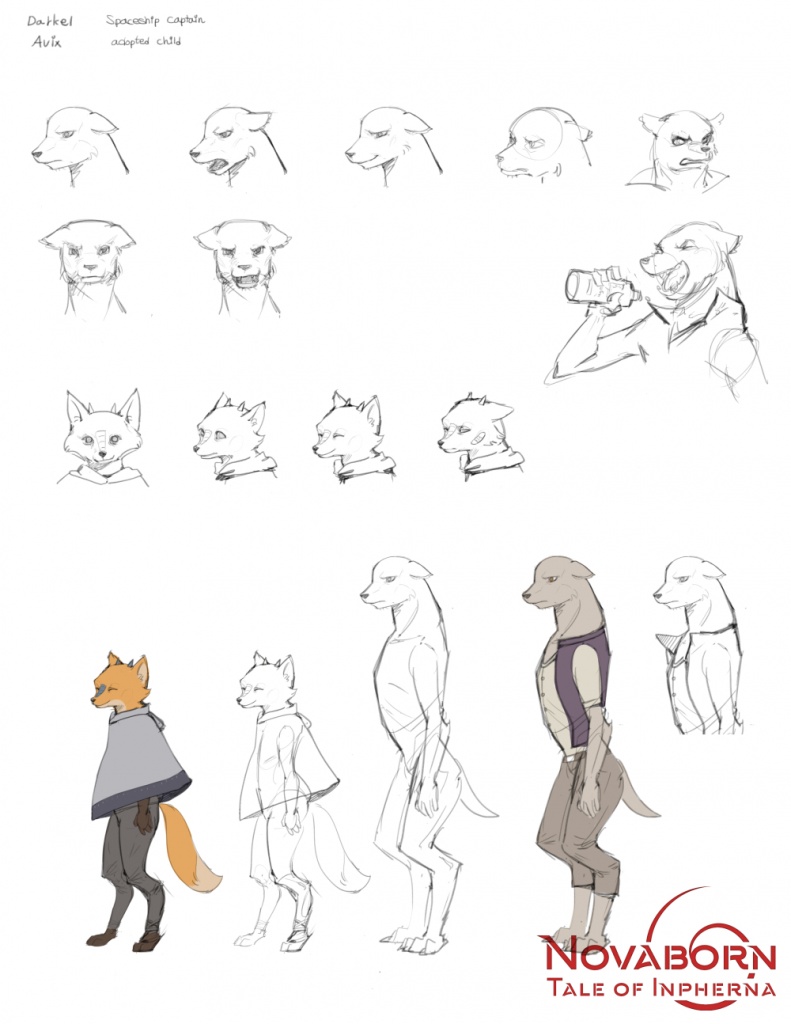 Avix | Character Sheet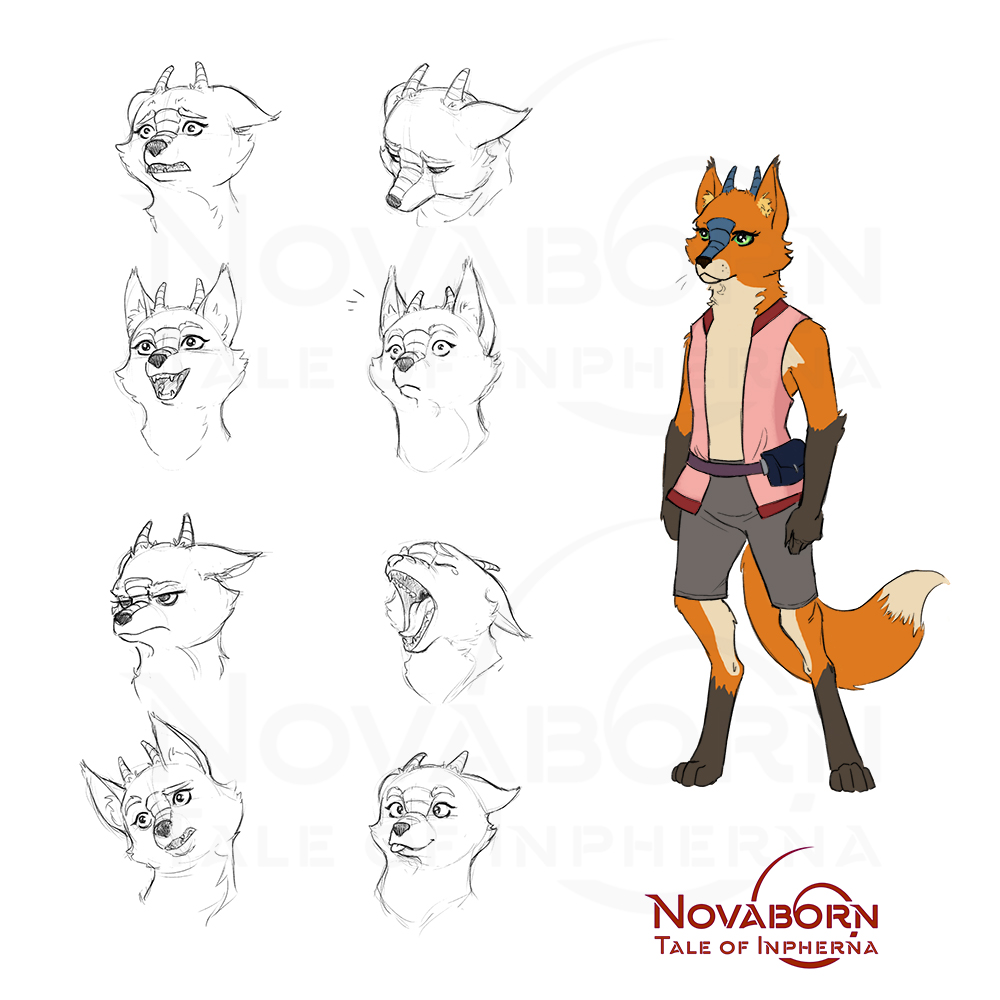 The Quincil drew this adorable reference page for Avix, before getting to work on the comic page pencils.
Quincil won't be working on the project anymore but it is great to have these as reference for our cute little Avix girl.
Darkel | Original Concept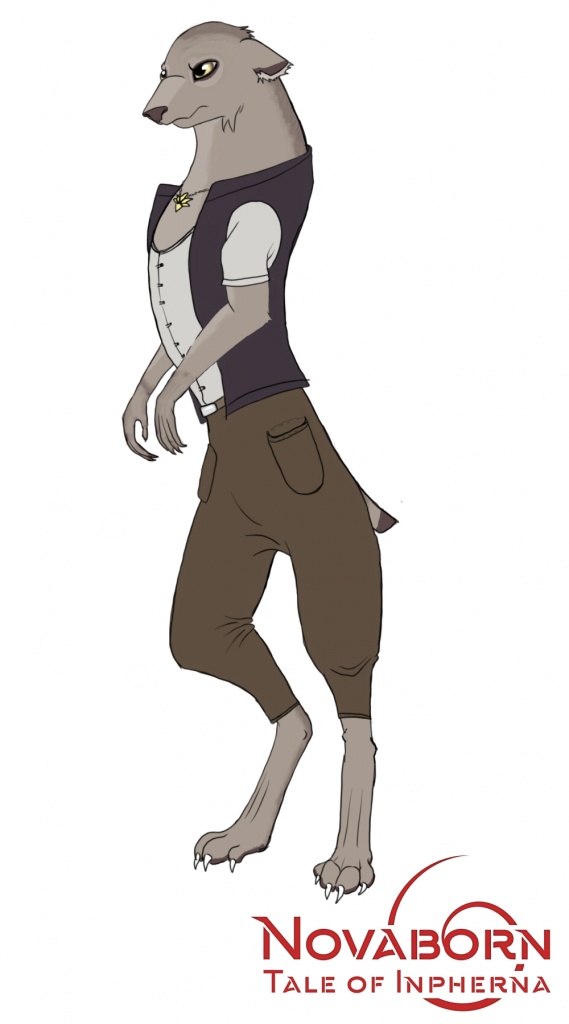 Darkel | Character Sheet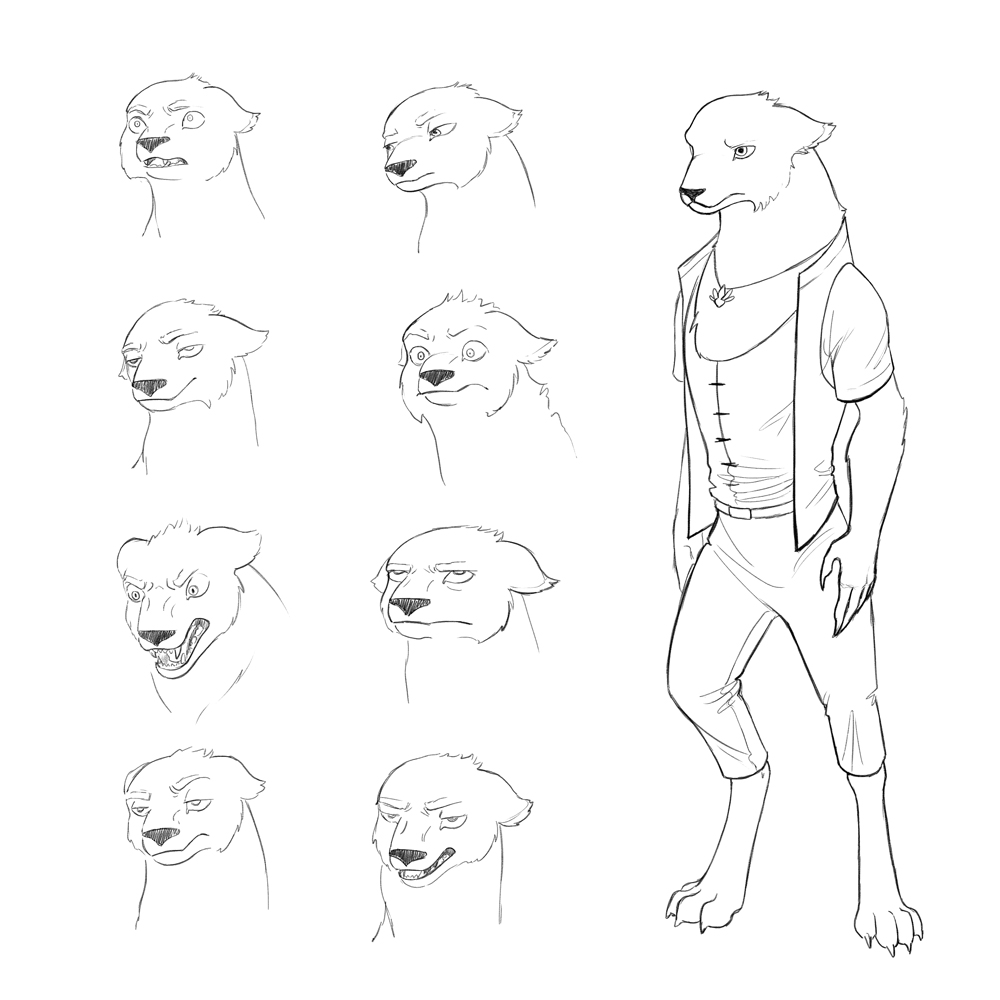 Inpherna | Character Sheet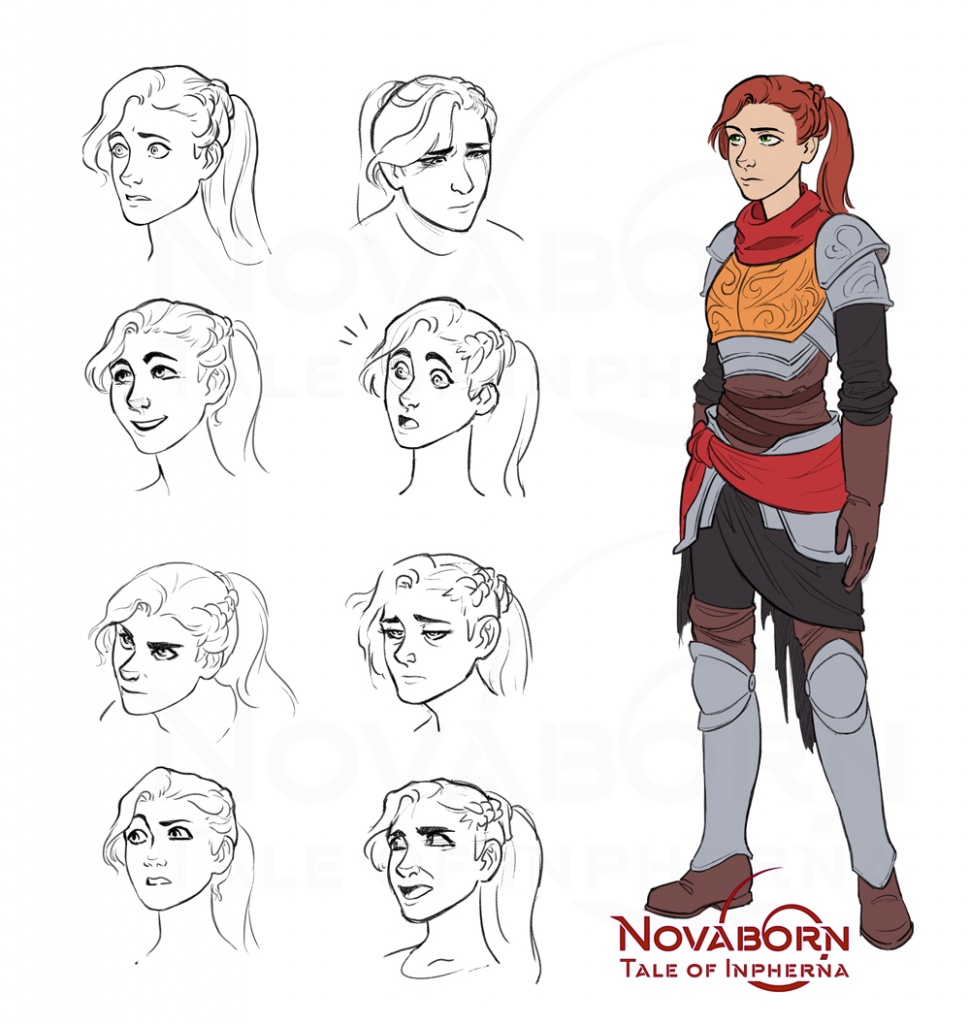 Senryn | Character Sheet