Inpherna Tawik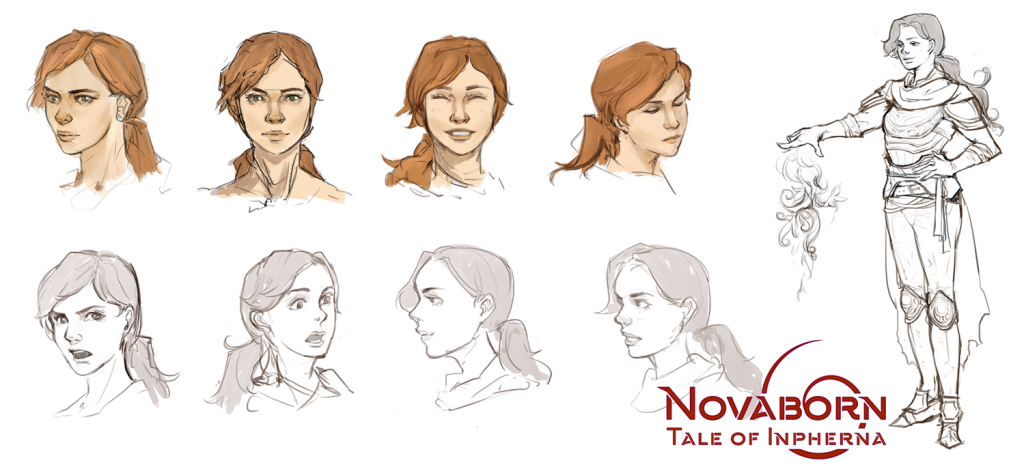 Inpherna has been a character that has been with us since the beginning and has made a lot of changes. But we are happy with the young brash woman she has turned into and are excited to see what adventures she gets into. Drawn by our amazingly talented illustrator, Soojung Ham.
Yares Nor Tawik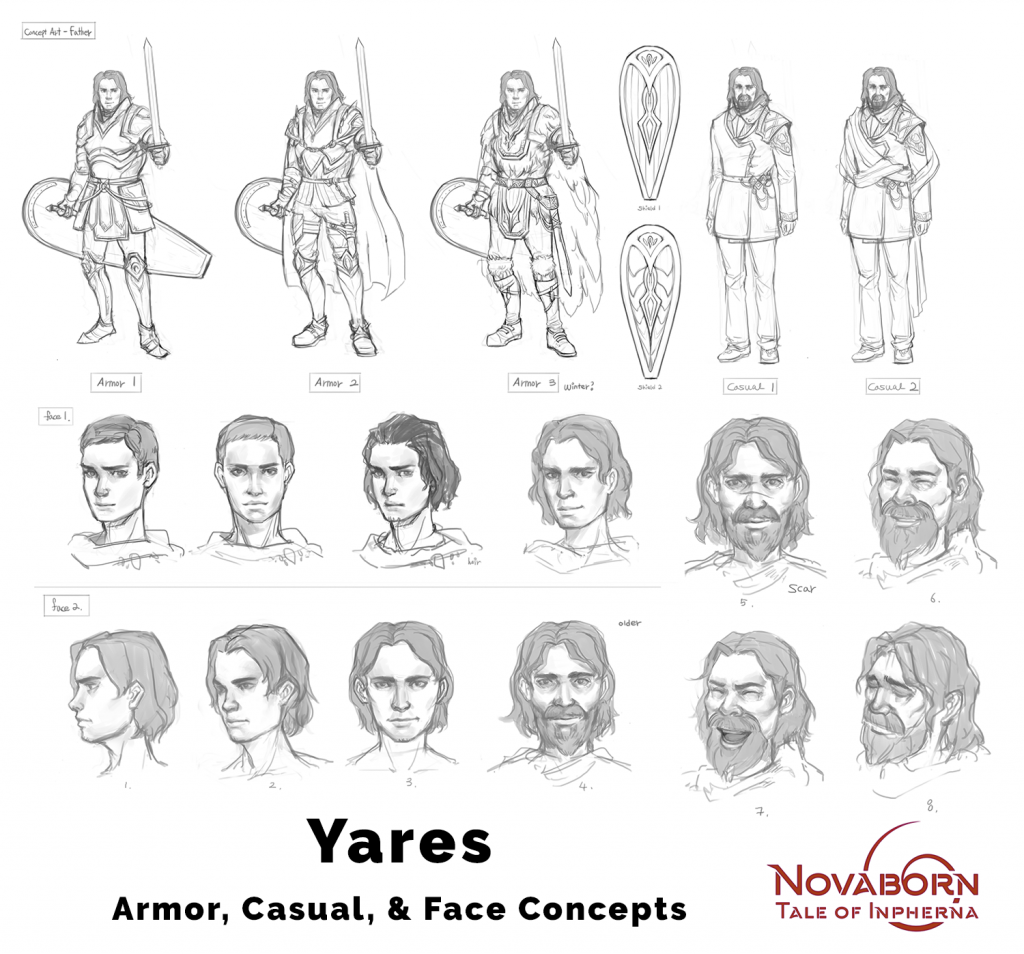 Yoroko Nor Tawik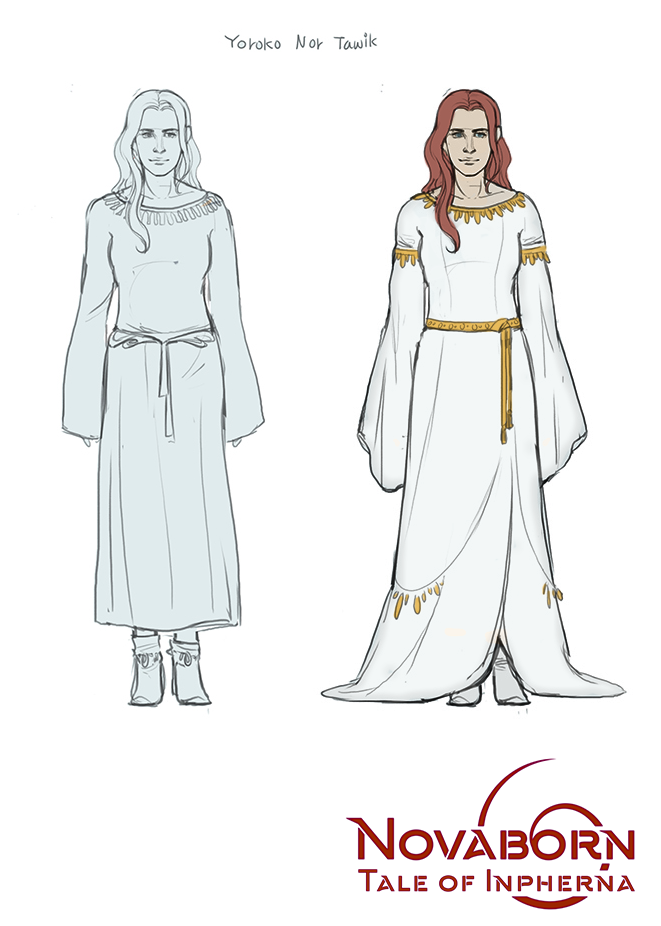 Young Versions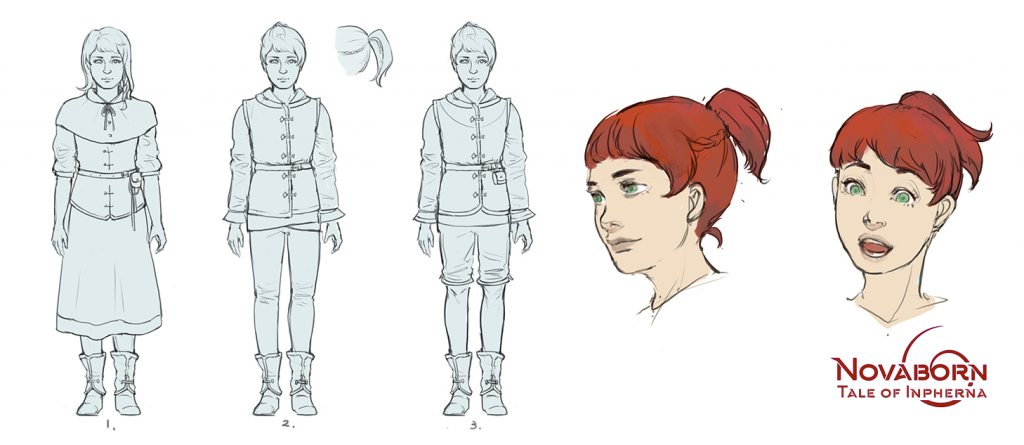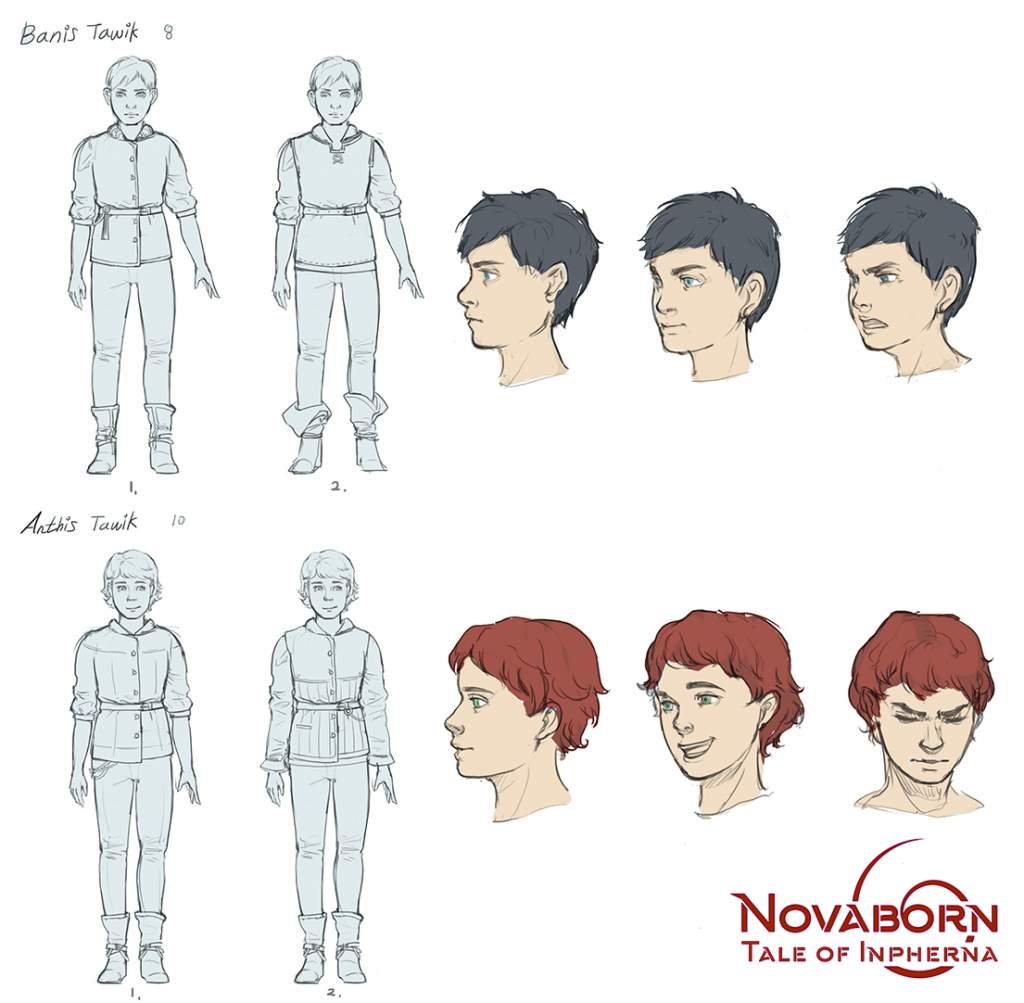 Training Uniforms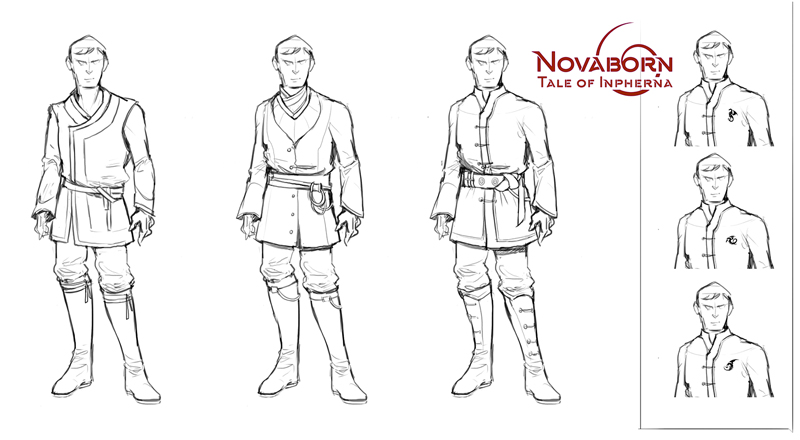 Tawik Family Castle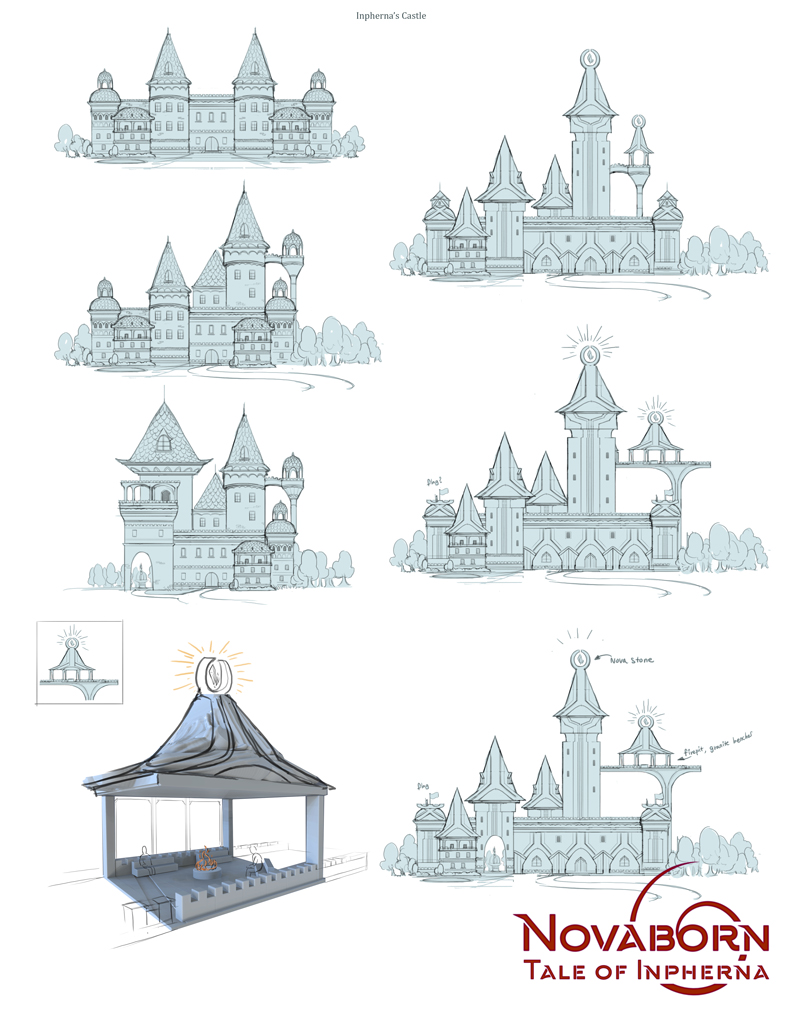 Concepts for the Tawik family castle. Being that of noble birth, Inpherna lives in a large estate with guards and servants going about their duty to protect and maintain the house of Tawik.
A large energy nova shard, a crystal that has absorbed the power of the Nova, sits atop their highest tower, both as a symbol of their status and as an energy source for their castle. A secondary backup crystal sits on the next highest point.
Getting Ready for the Party – Men's Suits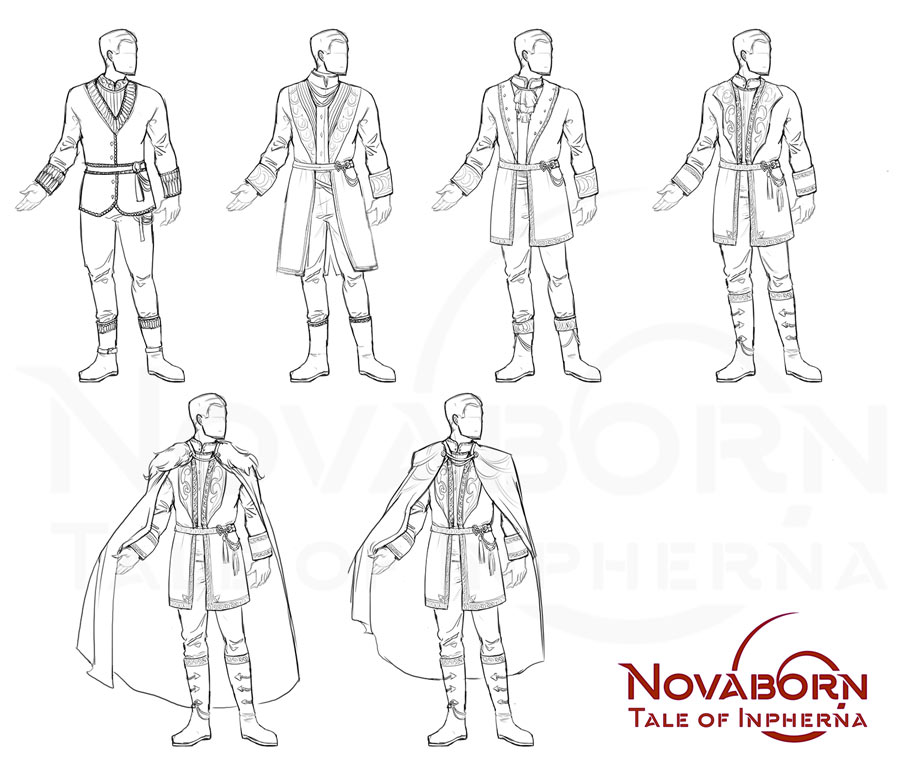 Banis, Anthis, and Yares are picking out their outfits for the going away party for Anthis.
What suit would you or your special someone wear?
Getting Ready for the Party – Royal Ballgowns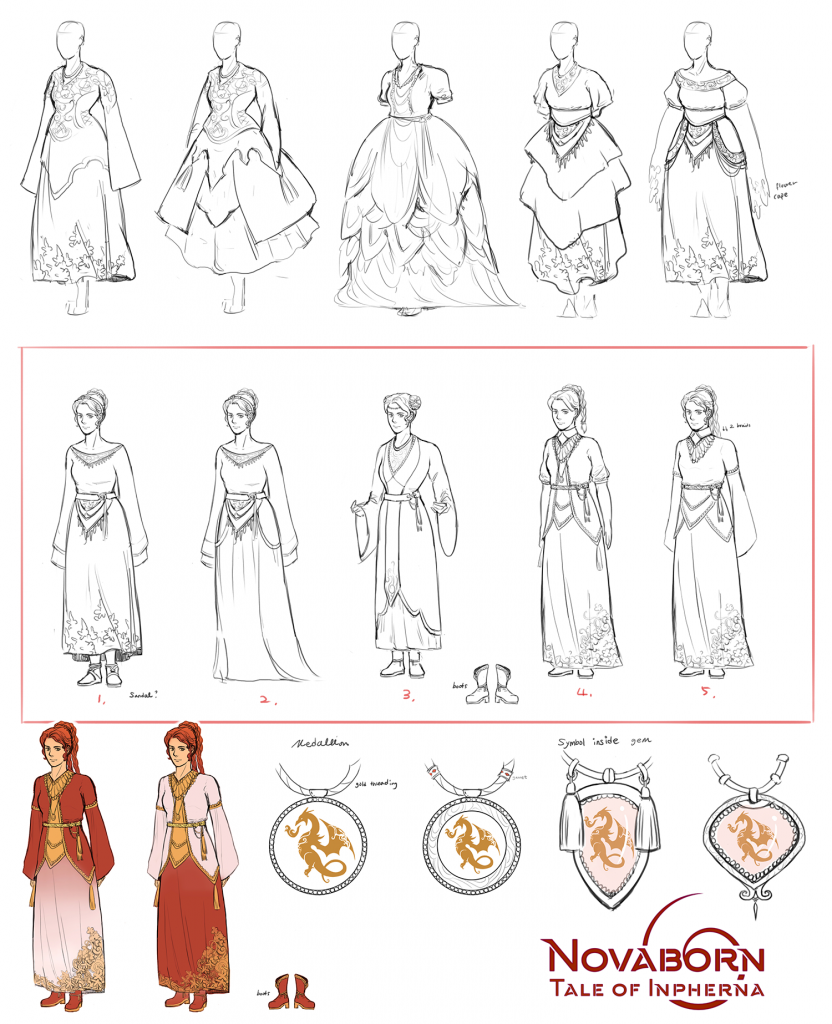 The Tawik ladies are all getting ready for the party! Get ready for your invitation!
Inpherna has been trying on loads of dresses and has made her pick.
Which dress would you or your special someone to wear to the party?
Wyvern and Dragon Symbols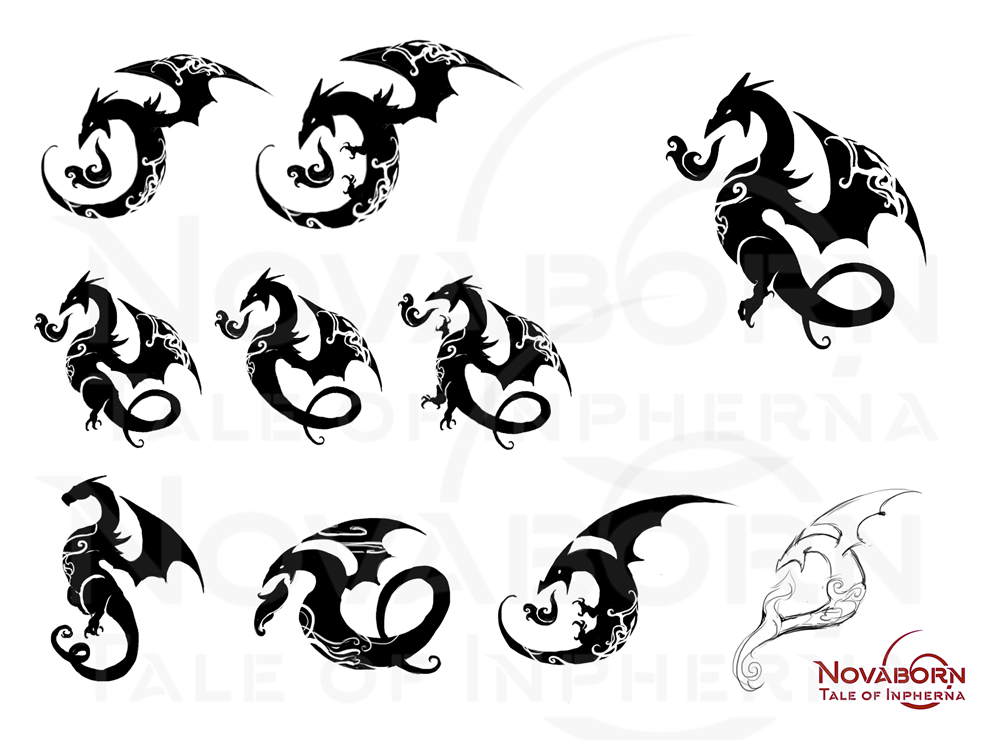 Orowynn, the family phoenix cat